A Coat For All Seasons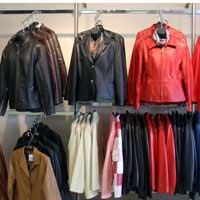 The nights are drawing in, morning temperatures are dropping and your autumn-weight jackets just aren't keeping out the chill. It's time to splash some hard-earned cash on a coat that'll see you through the winter. But with a bewildering variety of outerwear arriving in stores ready for the cold snap, it's worth taking some time out to think about what you want before hitting the shops.
Practicality
Before you start on style considerations, work out when you'll be wearing the coat and what activities you'll be doing in it. Do you need something to keep you warm when walking or cycling to work, or will you be crammed into a train? Should it be waterproof, or do you prefer to keep the rain with an umbrella? Would a hard-wearing fabric be more suitable for your lifestyle than a decorative, elegant one like velvet or fine wool? Bear such thoughts in mind when browsing, as they'll affect the final cut, material and shape of your purchase.
Length
Once you're out browsing the racks, the first criterion to consider should be length. A full-length coat looks glamorous and keeps you warm, but is more difficult to keep out of obstacles such as dirt, puddles, train doors, so consider downsizing to a three-quarter length number that'll be easier to control.
Check coats against your height before buying - garments will be cut to sit on a person of average height, so anyone taller or shorter will need to see how individual coats hang on their own frames. The length of the coat relative to your other garments is also important - if you like to wear knee- or mid-length skirts, get a coat that covers them fully and doesn't flap about inches above the hemline.
Size
When trying on a coat, think about the sort of clothing you'll be wearing under it. A winter warmer should be roomy enough in the sleeves and chest area for you to wear a thick jumper underneath without wrinkling or spoiling the line of the top layer, so take one along if possible when you're shopping.
If you can't bend your arms or do up the buttons over the top of a sweater, reject it. Trying the next size up isn't really recommended, as it will end up baggy around your bottom half. And don't go for any garments without a lining - unlined coats will be easily stretched out of shape and begin to look ragged far more quickly.
Style
Just like the rest of your clothing, coats should suit your body shape. A three-quarter A-line cut that flares out at the bottom, or a Sixties-style 'swagger' coat with its roomy bell-shaped cut, is much more flattering to most figures than a straight style.
Avoid a lot of padding around the shoulders, which will make your top half look enormous. Those with smaller boobs should opt for a double-breasted cut that gives definition to the chest area, while bigger-busted ladies or those with a little more around the stomach will look far better in the V-shaped neckline and looser-structured front of a single-breasted style.
Colour
Don't suppress your natural instincts when it comes to colour, but do bear in mind that coats tend to get more battered by both natural and man-made elements than other clothes - so if you've got your heart set on a white, beige or pastel number, be prepared to fork out a fortune in dry-cleaning bills. The classic camouflage of black, navy, brown or grey is a good choice for the style-conscious, as it'll hide everyday stains easily and go with everything in your wardrobe.
Brightly-coloured coats make a fantastic impact on the eye, but can look odd paired against more sober clothing underneath. Only wear a bright coat with neutral basics, or over outfits that can be covered by it totally, so the impact isn't diluted or jarring.
Quality coats can be expensive, but if you follow the rules and pick out a flattering and practical cut, you'll feel good every time you put it on. Think how often you'll be wearing the coat and you'll realise that spending a little extra time and money on getting the right one is one of the best wardrobe investments you can make.
You might also like...