What is Style?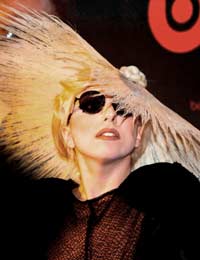 The word 'style' is said to come from the Latin word 'stylus' meaning writing implement or pen. Over the years, the word evolved to denote what was expressed by the pen rather than the writing instrument itself and of course nowadays it has come to mean an expression of ourselves, of who we are, in a more general sense.
Dictionary Style
Today, the Collins English Dictionary defines style as: "shape or design; manner of writing, speaking, or doing something; elegance, refinement; prevailing fashion." This still covers a vast array of self-expression but nevertheless gets us some way to refining the term. To make things a little simpler however, we can begin to think of ways to categorise some of the above list into style groups.
Style Types
When we think of style, unless speaking specifically in terms of writing, art or speech, we most commonly think of a person's sense of fashion and taste. These, we can break down into a few style types:
Understated Style
Understated style is the art of subtlety. It's about putting colours, fabrics and objects together in muted colours, complimentary tones and textures to create an overall look of quality and simplicity. For this style, less is more and detail is all.
Flamboyant Style
We all know someone who wears something we secretly admire but would never have the guts to pull off. Being flamboyant is much more about the confidence of the person putting that style together rather than the items themselves. Flamboyancy screams "Look at Me" and doesn't mind when the world watches open-mouthed. Think George Melly, Boy George or Lady Gaga. These larger-than-life characters use imagination, shock value, creativity and colour to create an image which is more about being extrovert and making a bold statement as much as the items themselves.
L'élégance
Whilst Lady Gaga may have a certain crazy style, Audrey Hepburn epitomised elegance. This type of style oozes French chic; cool shades, cool shoes and well, being cool, full stop. Clothes and home décor are modern, sexy and à la mode. Colours are contrasting or monotone, shapes are bold and accessories are important.
Luxurious Style
Style doesn't always have to be in the best taste (although it often is), but can sometimes also be about comfort. Hotels rooms with massive round beds, 6-inch thick pile rugs and a bathroom with glitzy gold fixtures may not be everyone's cup of tea, but there aren't many people who'd turn down the opportunity to stay. Luxuriating in a hot-tub whilst watching an enormous flat-screen TV or floating in pink bubbles whilst staring up at a mirrored ceiling might not win points for taste but it certainly wins in the luxury style department.
Symbols of Style
As well as clothes and interiors, there are other classic style symbols which 'label' what kind of style a person has. Cars, sunglasses, bags, shoes, jewellery, music and books all speak volumes about the owner and even without them necessarily being aware of it, represent a particular style type.
Style Icons
There are always a few people each decade who stand out as style icons. These are the people who become renowned for the way they dress or for setting the pace and taste of fashion and the Arts. A few have been mentioned already, but others examples are, Marilyn Munroe, Princess Diana, Oscar Wilde, David Bowie and so on.
Bad Style
Bad style is when we thought at the time we were the bee's knees but years on photographic evidence reveals that sadly it was just a fantasy. For those of us who thought flares, flicks and funky disco music were hot, I have news – it was just Bad Style!
Style Conclusions?
So can we reach any conclusions about what style actually is? Well yes and no. On the one hand, 'style' is the sum total of the way a person presents themselves or chooses to express their character through the clothes they wear and the objects they choose to own and which together reflect their personality.
On the other hand, 'true' style is about really paying attention to the detail and effect of those objects and clothes. How they are made, what they are made from, their detail, colour, texture and feel and what they represent. It is about the careful selection of décor, clothing, interests and accessories judged by an emotional response to them and an artistic eye to put them together in appropriate combinations.
You might also like...