How to Create Your Own Dress Style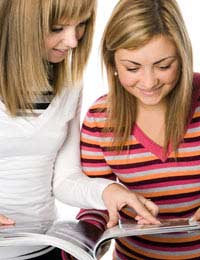 Think about the clothes you wear now, what do you and don't you like about your wardrobe? Take away any clothes that you don't like or don't fit, you probably won't wear them again.
Then take a look at clothes that might look better with a bit of customisation, even just a few threads of a needle and some sequins can make an old plain dress look new and shiny again.
Then take a look at the piece in your collection that you really like, the ones that look brilliant, the items that turn heads, these will be your basis for your style.
What is in Fashion?
If you are a follower of fashion and want to have some up to date trends as part of your new style then take a good look at your wardrobe. Is there anything in there that goes with the styles you like, if yes then great, if not then go out and add two or three key items from a trend to add to your wardrobe. You can also take a look at your discarded and customisable items to see if you can add or takeaway parts of them to make them fit in.
What Do You Feel Comfortable in?
If you feel most comfortable in dresses then there is no need to go out and buy loads of trousers to add to your style. You will be able to pull off a style with a great deal more glamour if you feel good in what you are wearing. Obviously a lot of the more fashionable clothes come with some slight discomfort in order to look good but save these for special nights out, don't make them your life, comfort and beauty should run hand in hand, not compete for precedence over the one another.
Your Personality
If you are quite an outgoing person then you are going to be more likely to wear clothes that draw attention to yourself simply because you aren't going to be too fussed what people think of you. If you are a more introvert person then you are going to stick to clothes that are less outrageous, it is always nice to try new things and by all means try swinging the opposite way in a while but make sure you feel comfortable. There is no point walking around in a gorgeous, bright orange dress is you are going to cover it with a coat, if you are going to wear such a dress, stride down the street head held high for all to see.
If you prefer to be more conservative in your clothing then combine comfortable clothes and a good sense of style with an air of nonchalance that will make looking stylish easy. Looking as if you don't have to try to pull of ultimate style, whether you do or not, is something that will make your own style so much more looked at, admired and sought after.
Individuality
Think about all the people that follow fashion and are currently compiling a wardrobe full of the latest trends, this is you but you need to add something a little bit individual and a little bit quirky to make that style truly yours: If everyone is wearing flat winter boots with that new lace dress find a pair of sexy heeled boots to turn the whole look around.
You might also like...