Stylish Nights Out on a Budget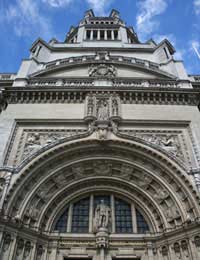 It is possible to have a stylish night out on a budget, if you do a bit of research before you go out you can have a great night out without a feeling of dread when it comes to pay the bill! Part of fulfilling the stylish night will be you and your attitude. You may not have much money but you can still have a positive attitude. Be sure to dress fashionable as you set out on your night. Just dressing right and being in the right frame of mind will help you enjoy a stylish night, no matter what your budget.
A Cultural Night Out
A stylish night can mean many different things, depending on your personality. One of the most stylish, classy nights you can have is at one of the UK's great museums. In most National museums in the UK and parts of europe admission is free – a great price for any budget. And the exhibits you can see are priceless. This year alone, some exhibits accross the UK have included New York Fashion Now (twenty designers who launched labels between 1999 and 2004), Medieval and Renaissance Highlights (featuring sculptors from Michelangelo, Benvenuto, Cellini, and Giambologna), and James Athenian Stuart: The Rediscovery of Antiquity (a central developer of the Neo-Classicism movement). Other great (and free!) museums include the British Museum, the National Gallery, and the Tate Gallery. You could even have a date or friends over before or after going to the museum for cheese and wine.
Student Nights
Many people enjoy going out for a drink, but if you are on a strict budget, this can be tough. One way to have a stylish night out at a pub is to check and see when they have a student night. Student night means pints and shots can be offered for as low as one pound. Most Students nights are Monday to Thurday. Famous night clubs such as Ministry of Sound, Gatecrasher and Cream hold studnet nights on Wednesday, the cover charge drops dramatically – at the Ministry of Sound the price drops from £15 to£ 4. Also, remember that stylish doesn't always mean the hot nightspots. Check out different pubs – be a trendsetter instead of following the crowd.
The Theatre
You can also see theatre for decent prices. The Arcola Theatre has a "Pay What You Can" night on Tuesday. You may purchase the "Pay What You Can" tickets the night of the performance, but the availability cannot be guaranteed. Usually, you have a better chance of getting tickets the first week of a production, before the reviews are out. The Guildhall School of Music and Drama also offers free performances during term-time.
Come Dancing?
If you are looking for a stylish night out with a date, consider dancing. You can find locations to suit you whether you know how to dance or not. Many Salsa bars offer free lambada lessons on Monday to Thursday nights. If you already know how to salsa, check out City Dance Salsa. They offer free admission the last two Tuesdays of the month.
Having a stylish night on the town when you are on a budget is possible. You don't have to spend a lot of money to have fun. Remember to check your resources: ask friends to see what they do, look in the local newspaper for free or low cost opportunities there are often annoncements made for free or discounted admissions.
You might also like...