Make-Up Tips for Teens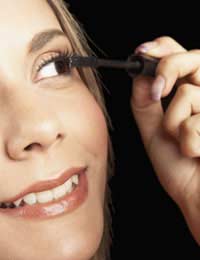 The teenage years can be difficult, especially for girls. They often experiment with new make-up products to try to find their own look. But, there are so many different products; it can be overwhelming for a young teen who does not know exactly what she needs. What colour will look best with her features? Does she need foundation or just a light dusting of powder on her face? Does she have to remove the make-up every night?
Makeup should be used as a tool to enhance beauty, but many teens apply it too heavily, giving them an unnatural appearance. Here are a few make-up tips to help teens look their best:
Skin
One of the best things a teen can do it to learn to start caring for her skin at an early age. The most important thing to remember is to remove makeup and oils before bed each night. This will help brighten the skin and keep it clean. Moisturizer is important too! The face should be moisturized each day before the make-up is applied.
Another important tip is to wear sunscreen! If your teen wants a tanned face, look into the many tinted bronzers on the market now. This will add colour without the dangers of skin cancer that can result from getting a suntan.
Most teens do not need to wear foundation. Just a little concealer to cover up blemishes will work well. Using facial powder will also help brighten the skin. If your teen does use concealer or foundation, stress the importance of blending it in. Too many teens wear a foundation that is a bit dark for their skin and you can see lines where the foundation ends.
Eyes
Eyeliner can work wonderfully - when applied properly. Using liquid eyeliner on the upper outside of the eyelids can help open the eyes up, but do not line the inside rim of the lower lid. Use a pencil to make a few dots, and then smudge it with a brush to make it look more natural.
Use a white eyeliner pencil on the inside rim of your lower eyelashes to help enhance the whites of your eyes. Also, remember that drinking a lot of water can help both brighten your eyes and keep your skin hydrated! Mascara will help lengthen and bring out your lashes, but you should also use an eyelash curler. This can be done both before and after applying eye makeup.
Eyebrows
Too many women over tweeze their eyebrows and it creates an unnatural look. To decide the shape and length your eyebrows, hold a pencil vertically along you nose, pointed towards the inside of your eyebrow. This is where your eyebrow should begin, so you can tweeze the stray hairs on the other side of the pencil. Angle the pencil towards the outside of your eyebrow to determine where your eyebrow should end. Use an eyebrow pencil that is a shade or two lighter than your eyebrow colour to fill in where the hairs are sparse then an eyebrow comb to brush hairs in the same direction.
Lips
A tinted lip gloss often looks better on teens than a heavy lipstick. If you have dark skin, you can wear a dark, dramatic shade (such as plum or wine), but the general rule is to keep your lipstick a colour light for daytime and go darker at night. Women with fair skin should stick to light brown beiges with pink or even neutral to retain a natural look. Women with olive coloured skin look best with brownish red, light brown, or raisin shades of lipstick.
Remember that your skin is not the only part of you that can be burned by the sun. Wear a lip balm with sunscreen when outside to protect your lips. And remember that the cold winds of winter can also chap your lips, so it is good to keep lip balm handy all year long.
If your teen is still struggling to find a great make-up look or has special needs (such as severe acne), take her to the local department store or beauty salon. A professional there should be able to get her on the right track.
You might also like...
thanks for giving us such nice tips...
Tamanna
- 26-Nov-11 @ 1:31 PM