Stylish Ideas for Your First Date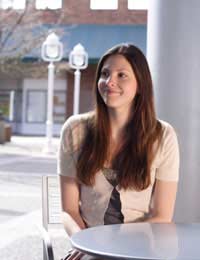 It is said that we never get a second chance to make a first impression and that saying holds true with all aspects of life. If you are going on an important first date, you want to look your best, so you can feel your best. The Internet had made first dates, especially blind first dates, more popular than ever. But, the nerves that go along with first dates still exists for many women. Here are a few stylish ideas for your first date to make sure it is a success.
Do Dress Reasonably
There are a few things you should keep in mind when going on a first date. You want to look stylish, but not too promiscuous. Save the short miniskirts and cleavage revealing outfits for a later date. You can forgot the high heels as well - after all, if this is a blind date, you do not want to end up being taller than your date.
Do Dress Appropriately
You should consider the date venue to help determine what you wear - whether you need to wear something dressy or simply a nice pair of jeans and a top. Do not be afraid to wear something in which you feel comfortable - it can make you feel more confident! Jeans are fine for most occasions, but pair them with a sizzling top and a nice pair of shoes. Make sure you have a bra that fits properly. If you have an ill-fitting bra, not only will it make your outfit look bad, but it could also make you more preoccupied with it than your date! For that matter, all your clothing should fit properly - no jeans you have to squeeze into or shirts that are two sizes too big. Even if you are a large woman, clothes that fit well will make you look better.
Do Practice Simple Hygiene
Make sure your nails are done and that they look nice. You might want to avoid red nail polish initially, but men will notice nice hands. You do not even have to have long nails, just make sure they are neatly trimmed and even polishing them with a clear nail polish will make them look more attractive. If you show up with grubby looking hands, your date will definitely be turned off.
Don't Overdo Things
Remember to keep your makeup simple. Most men abide by the "less is more" rule about makeup. You can use a sun-kissed bronzer to help give you a natural, healthy glow. Jewellery should also be worn discreetly - remember it is there to compliment you and your outfit, not overwhelm the whole look. Do not forget your fragrance but be careful to not overdo it. Use something delicate and go lightly on that. You do not want your rendezvous ruined by the fact that your date has a sensitive nose and you overloaded on your perfume.
Of course, you want to look nice on this date and hair is one thing that women tend to fuss with when trying to look beautiful. However, since you will already be nervous, you want a simple hair style that will be easy to maintain. Remember, you never know what the weather will be on the first date - you may have to face wind or rain, and you do not want to have to worry about your hair too terribly much in the case of inclement weather.
Most men appreciate a little being left to the imagination - especially on the first date. You want to be a bit mysterious - a feminine look will draw a man in whereas a promiscuous look will just scream that you are desperate.
Make sure you try everything on in advance to make sure it all works together, including your jewellery and makeup. Do not wait until the last minute to try to shop for a new outfit - you will be stressed and probably end up picked out something completely wrong.
You might also like...