Birthday Party Ideas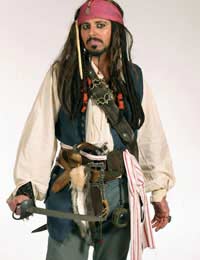 Do you have that special someone in your life for whom you want to throw a special birthday party? Not just the same old cake and balloons, but something they will remember for a long time to come? Here are a few birthday party ideas you might want to consider:
Casino Night
If the person you are throwing the party for likes to gamble or play games, there is no better birthday party to throw than a casino night. You can make your own invitations (consider using a picture of a $1,000,000 bill with his or her face in the middle) and find decorations at the local party store. Then, decide on a menu of easy to make finger foods and beverages. You can also purchase fake money at the local party store. Give each guest a certain amount of money at the beginning of the night. You can purchase small gifts the guests can bid on at the end of the night with their winnings.
It may be a bit of a challenge to find people to serve as dealers for the party. Ask friends if they would be willing to serve as a dealer for roulette, blackjack, craps, or poker. If you can only find enough friends to operate one or two tables, but you have a gaming system, such as a PS2 or xBox, you can purchase casino games for that. You can also entice guests to be a dealer by paying them in fake money.
Costume Party
Another great idea is to have a birthday costume party. You can pick any type of theme you think the birthday boy or girl would enjoy, but here are a few suggestions:
An 80s theme party (everyone dresses in 80's attire and you play 80's music)
A Pirate theme party (everyone dresses as a pirate - arrrr)
A nerd theme party (everyone dresses as a nerd, complete with thick framed glasses and pocket protectors)
A surprise masquerade party (everyone chooses to dress as he or she pleases)
A hat party (everyone wears an interesting hat that will spark conversation - no baseball caps allowed!)
Murder Mystery Party
You should be able to find murder mystery party packages at a local party store or online. The idea behind this party is that a "murder" has occurred and you and your party guests need to solve the mystery. It may take a bit on your part to get everything in place, but there is no doubt that your guests and the birthday boy or girl will love this idea! It also gets everyone involved, so this is great if there are people at the party that don't know each other.
Blast from the Past Party
Rather than designate the year of the party, let your guests dress in the era they please. Ask them to make a CD of the music from that time period to play at the party. After the party is over, you can give the CDs to the birthday boy or girl as a memento of the party. Decorations could include news items from the past several decades (if you cannot find these in newspapers, print them off the Internet) and you could give a small prize for the best outfit. Encourage people to bring pictures of themselves from that particular decade - it is always fun to reminisce about old times!
There are many ways to make a birthday party special. Take the time to think of the person having the birthday and think about what would be most important to him or her to come up with birthday party ideas. Does he or she love reliving memories with friends or would he or she rather be playing fast-paced party games? Does he or she like to dress up? If so, a costume themed party is perfect. It may take a bit of work on your part, but it is possible to throw a great birthday party for that someone special!
You might also like...