The Perfect Anniversary Party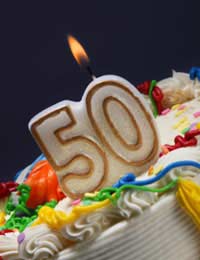 The perfect anniversary party is one that everyone, not just the celebrated couple, will remember. So many marriages today are ending in divorce, so when a couple makes it to a milestone date, such as their twenty-fifth or fiftieth anniversary, it is truly a cause to honour and celebrate them and their marriage. However, even couples who have only been married a few years may also want to have a party to celebrate their love.
If you are in charge of throwing an anniversary party and want to make sure that it is perfect, here are a few tips:
The Couple
Do you know exactly what the couple would like? Unless this is a surprise party, it is perfectly acceptable to ask them what they would like. Ask them whom they would like to invite - if you go on your own, you may leave out someone important. Some couples may want to renew their vows as part of the celebration. This is especially nice if it is an older couple that has many children and grandchildren who were not at the first wedding. This gives them a chance to see the couple renew their vows of love. If this is the case, you will need to arrange for a minister and perhaps even the things needed for a first wedding, such as flowers, apparel, cake, etc.
The Guest List
You will need to make a list of everyone who will be invited to attend the anniversary party. Be sure to check with other family members and friends to make sure no one if left off the list that should be there. It is a good idea to either make or purchase invitations that request an RSVP. This will make things much easier for you as you will know how many tables you need, how much food, how many party favours, etc.
It would be a nice touch to put a photo of the couple of their wedding day on the invitations. This gives all the attendees a keepsake of the couple.
Location
It would be nice to have the perfect anniversary party at the original place where the couple got married if possible. If the venue - whether it be a church, historic home, or country club - is centrally located to everyone, see if it is available for the party.
If that is not possible, you will need to choose a venue that is large enough to hold everyone. Also, ask if the facility has tables and chairs you can use, or if you need to supply your own. If they are used to hosting parties and banquets, they may also have catering available.
Food
You should expect to serve some type of food, but you will need to decide if you want to serve finger foods, such as cheese squares, spring rolls, or fruit or if you want to have a full sit down meal. You will also need to decide if you want to do the food yourself or have the party catered.
If you were to do finger foods, it should be easy to get a few of the party guests to help you prepare them in the kitchen, but if you are doing a sit down meal, you will probably want to have it catered. This not only ensures that the meal will be done and served at the correct time, but it also gives you time to enjoy the party rather than working through most of it.
Video
It is nice to show a video of the happy couple and the events of their lives since their marriage. You do not really have to have videos of them, although that can certainly be used if you do. However, a professional can put still photographs into a slideshow format that everyone can enjoy. Include photos of their wedding, honeymoon, children, grandchildren, vacations, homes - anything you think will bring back good memories for the couple.
Decorations
If this is a silver (25th) or gold (50th) anniversary, you should be able to find decorations specifically for that party theme. Regardless of the anniversary, you can purchase tableware, streamers, balloons, flowers, napkins - the sky (and your budget) is the limit.
Music
You can go two ways with music at the perfect anniversary party. If the couple really loves music, play their favourite, whether it is from long ago or something more contemporary. If you are not sure what they like, it is usually a safe bet to go with music that was popular at the time they married.
Gifts
Many couples who have been married for a number of years have most everything they need. Nevertheless, some people feel guilty coming to a party without a gift. If you know the couple would rather not receive gifts, ask them about a favourite charity. If they have one, you can put that in the invitation that in lieu of gifts, they request that a donation made to that charity. Of, you can always set up a money tree - a small tree that is decorated with bills by the guests. Just be sure to have some small safety pins on hand, so people can clip the bills to the tree.
The perfect anniversary party is hopefully something a couple will remember and appreciate for the rest of their lives. Just remember the important things - good company, good food, and good memories.
You might also like...