Credit vs. Store Card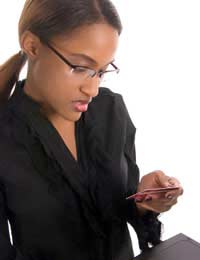 There may be times when you need to charge something on a card. It may be a big purchase for something that you do not have the cash for right now but you simply cannot wait until you have the cash to purchase it. Perhaps you need a major appliance such as a stove. Or maybe you need a new wardrobe for a new job. You can pay the debt after you get some money coming in, but you need the new wardrobe to get the job. Is it better to charge purchase (big or small) on a credit card or a store card?
Store Cards
Store cards are cards that can be used at specific stores, although it can be tempting to have a store card for a shop where you can purchase many different types of items, such as appliances, electronics, clothes, home furnishings, etc. Some store cards will offer gimmicks to try to lure you to signing up for them. They may offer 0% interest for a certain period of time, but you need to read the fine print. The interest will accrue from the purchase date if you do not pay off the balance after a certain period of time. For example, they may tell you that you that there is no interest due for the first year. But, that may only be if you pay the balance off within the first year. If you do not, interest will show up in one lump sum and keep growing until the debt is paid off.
Some store cards offer you a certain percent off your first purchase. But, is saving 10% off your first purchase really going to end up costing you more in the long run? Some consumer groups have found that the interest rates of certain store cards can be up to 30 percent higher than credit cards.
Credit Cards
Unlike store cards, your credit card can be used almost anywhere to purchase anything. But, high interest rates also exist with credit cards – especially if you have no credit or bad credit. Also, beware of credit cards that charge you annual fees. This is a yearly fee you will have to pay - just to use their credit card, even if you don't make any purchases. Credit cards will also offer you the 0% interest, but again, you must pay off the balance before a certain period of time or you will have to pay the interest.
Check the Interest Rates
No matter which type of card you get, you will want to closely read the contract before you sign it, and double check the interest rates. Interest rates are what can really get you in trouble with a credit or store card. Do the math – there is a big difference between a card that charges you 7% annually and a card that charges you 25% annually. A high interest rate and making minimum payments on the card can ruin you financially. Turn down any cards that offer ridiculous interest rates. The Competition Commission has estimated that British consumers are overcharged a total of £100 million a year because of inflated interest rates.
Both credit and store cards can be very helpful if you both choose and use them very wisely.
You might also like...