Choosing the Right Accessories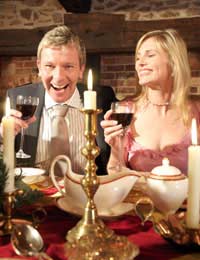 Choosing the right accessories for an outfit can make the outfit. You can have on the most beautiful dress in the world, but without the proper accessories, it will look like it is lacking something. On the other hand, you can have on the simplest dress, but with just the right accessories, you can really make it pop.
The important things are to choose the right accessories, but also choose the right amount of accessories. You can use something as simple as a new scarf or belt to breathe life into a tired old outfit. However, too many accessories could be overwhelming for an outfit and instead of looking fashionable, it will just look busy.
Jewellery
There are a few tricks to picking the right jewellery for your outfit. Make sure it compliments your skin tone and use it to highlight your best features. Make sure the jewellery is appropriate for the occasion – if you are going to a bowling party, draping yourself in diamonds is probably not the right choice. Make sure the jewellery is the right size – avoid oversized earrings, make sure your rings fit properly, and make sure that your necklaces compliment your outfit and build. Earrings should not only flatter your outfit, but also your hairstyle and the shape of your face.
If you are purchasing jewellery for an occasion, be sure to try it on in front of a window. If possible, wear the outfit with which you plan to pair it. Remember that your jewellery does not have to be expensive – using the right costume jewellery is fun and can be just as appropriate for an outfit as diamonds or pearls.
Remember the age-old rule that Coco Chanel gave women "Before leaving the house, a lady should stop, look in the mirror, and remove one piece of jewellery."
Scarves
Scarves can be a fun and inexpensive way to spruce up any outfit. One tip to remember is that if your outfit is flowery or has a pattern, you will want to go with a solid scarf whereas if the outfit is solid, a scarf with flowers or a pattern can add pizzazz to the outfit. Just like your jewellery, the colour of the scarf should compliment your skin tone.
Be creative with a new scarf. Remember that they are not just for your neck. Try wearing a new scarf as a hip scarf to dress up your favourite pair of jeans. Scarves also work great as hair accessories. Look for new ways to wear the scarf around your neck. Some women have found draping both ends around their necks is a great way to make an old scarf look new.
Belts
Just like with scarves, if you are wearing a solid coloured outfit, a patterned belt can really bring the colours out. Remember that you can always turn an old scarf into a new belt. If you are thin enough, you can even wear a cute necktie as a belt with jeans.
You should wear your belt about three inches from your waist will draw attention to other parts of your body. Wearing a belt that is the same colour as your dress can help your hips look slimmer.
Hair Accessories
Hair accessories can allow you to have a sport look, a dramatic look, or a dressy look, depending on what you pick. If you have short hair, cute hairpins or small barrettes used to pull back your bangs can create an active look. Headbands can be used with either short or long hair and can have the same affect as a scarf or belt – a patterned headband can spice up a solid outfit.
If you have longer hair, having it pulled back in a sleek ponytail with the right hair accessory can look anything from businesslike to classy. The one hair accessory to avoid with ponytails is a scrunchie. Unless you are cleaning your face at home, you should avoid the frumpy, unfashionable scrunchies.
Remember to accessorise whether you are wearing jeans or a formal gown. But, don't over do it – always check your look in the mirror and decide if you have on too many accessories that are overpowering the outfit.
You might also like...